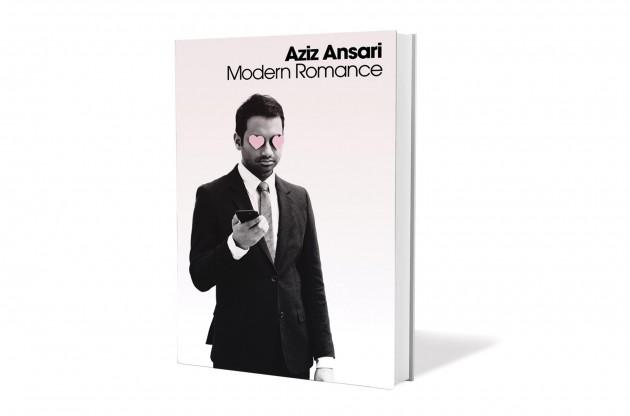 Yey Kim finally finished a book! There were many reasons I wanted to read
Aziz Ansari's "Modern Romance"
but mostly because it touches on topics I discussed in
Dating Girl
. He also collaborated with Eric Klinenberg, the
author of "Going Solo"
, which I quite enjoyed so it is a very well researched book. He starts off by interviewing senior citizens and hearing about their love stories. It was so crazy to hear how most people met the person they'd be with for 50+ years because he was a boy who lived across the street or they lived in the same building. Proximity was definitely key.
Now in the modern world we have so many choices but sometimes that's not a good thing. Aziz really explored how all this modern progress in technology has added a whole new tsunami of choices for our generation. Dating sites were supposed to make things easier but sometimes having too many choices can make things difficult. A topic this book really looked into was whether or not choice was a good thing. He frequently mentions how his parents were in an arranged marriage and are still happily together. You can definitely see the pros and cons of such things. With apps such as Tinder, people can eliminate a potential mate over the most finite things "oh he likes this band, swipe left!" Rather than getting to know that person on a deeper level. The recent
Vanity Fair article
pretty much sums up all
my opinions of Tinder
.
I also was finishing up the book while my two friends were in town this month, which provided for some interesting discussion (they're both single as well). Especially with my friend Jen who lives in the Philippines. Aziz discusses the international dating scene and it doesn't seem like there are better options out there or other places have it easier. Jen could attest to this idea of "herbivore men" in Asian cultures where they are very timid and shy but also don't like strong women. They would never pick a woman up at a bar because that's not the type of girl you want to bring home. They also wouldn't want a girl to ask them out. The downside is that they need a lot of reassurance a girl likes them before asking her out which has led to
a very rapid decline in dating especially in Japan
. Jen also said that men don't like when a woman is bi-lingual, which is such a crazy idea to me. Here she is a successful woman running a business, has traveled the world, has her own apartment but that's all negatives in the Philippines.
The book doesn't provide any answers, not that it could but just asks a lot of questions and shows you how others perceive dating. It gave me a lot to talk about with my friends and it was definitely interesting to learn about other cultures. I've been struggling myself with whether or not to suffer through the awful world of online dating or hold out hope for the old school way of meeting someone in person. For now I'm enjoying being single and maybe one day a book will have the answers. If you're single or exploring the modern dating world then I recommend this book. Aziz's fun, sarcastic tone is infused throughout the writing so it is an enjoyable read.
On another note,
the other book I purchased was
Harper Lee's "Go Set a Watchman."
There was so much buzz about this book that I now feel guilty for getting caught up in it. It is supposedly the first/rough draft of her classic "To Kill A Mockingbird" and many were critical about it. It seemed to have been acquired and published in a very shady manner. I'm sure as an artist, Ms. Lee wouldn't have wanted an incomplete or rough draft of her writing published as a real book. No judgment to anyone who did read it (which was millions) but for me, when it came to sitting down to reading the book it just didn't feel right. So I returned it.
What books have you read recently?