Hooray! Finally some warm weather here in New York. I'm so ready for spring. Also, can't believe that February is almost over. Thankfully that means spring is around the corner but also means that time is flying way too fast. Friday night I stayed up late to watch Justin Timberlake on the
Tonight Show with Jimmy Fallon
. Of course it was totally worth it. They did History of Rap: Part 5. They honestly could keep going... it just keeps getting better and better. Watch it so you can enjoy some of the
benefits of laughter
. The rest of my weekend was dedicated to reading, reading, reading and then some more lol. This semester is in full swing!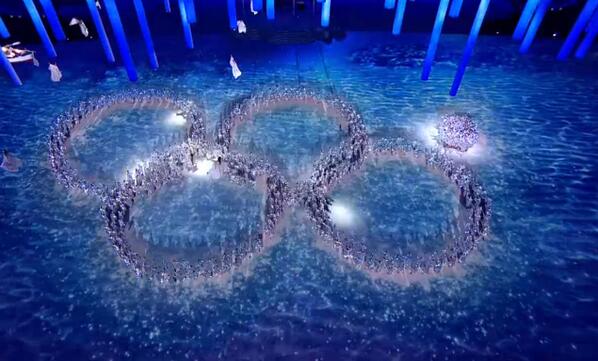 #RingFail
Sunday night concluded the Olympic winter games. America didn't do so well, we finished 4th overall with medal count. Russia was number one. During the closing ceremony they poked at themselves by reenacting the ring fail from the Opening Ceremony. Russia has a sense of humor, who knew?
Girls
was completely quotable last night and I love every time Adam is on the screen. They also made me addicted to
Miguel's "simplethings."
True Detective
continues to be dark and complicated. Maggie added a whole new level this week. Only 2 episodes left and I hope we get to find out who the Yellow King is!
Your turn! Join the Monday Morning Gossip fun with my co-host Leeann of
Join the Gossip
and myself. Here's how it works:
1. Blog about your gossip - all topics accepted so why not link up?!
2. Include the badge (below) in your post and/or link back to our blogs.
3. Add your link to the list below.