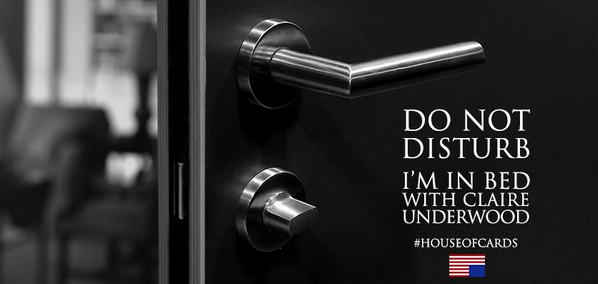 Happy President's Day! I'm happy because I don't have class today so I can avoid trudging through the snow. Long weekends with snow days were meant for Netflix streaming. I finally watched
House of Cards
since everyone was buzzing about Season 2 being released on Valentine's Day. I'm only a few episodes into Season 2 but looking forward to finish the rest today on my day off.
Valentine's Day I grabbed an early dinner with
Alex
and
Laura
at one of my favorites,
Dos Caminos
, before heading to class.
The Luxury Spot
has some good tips on how to be single on VDay - I like "eat whatever you want." Otherwise the rest of the weekend was spent hibernating and working on homework.
Your turn! Join the Monday Morning Gossip fun with my co-host Leeann of
Join the Gossip
and myself. Here's how it works:
1. Blog about your gossip - all topics accepted so why not link up?!
2. Include the badge (below) in your post and/or link back to our blogs.
3. Add your link to the list below.