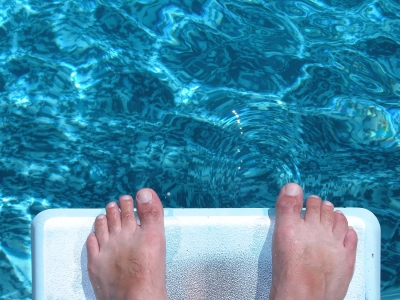 Not my feet....
Last weekend
I mentioned my brother's birthday was Monday. However, we didn't really have a family celebration so this weekend was a big birthday blowout at my parent's house in New Jersey. Friday night my brother, his girlfriend, a few friends and I drove down to the shore.
*Note: I forgot my phone charger so unfortunately I wasn't able to snap too many photos so excuse the stock photos.
Saturday around 15 of his friends came over and did every thing you could possibly imagine you could do in a backyard: lounge by the pool, wiffle ball tournaments, over eating and drinking. The night concluded with my Dad's famous trivia which everyone failed at. There was a lot of trash talking.
Saturday night my cousin and I saw
Monsters University.
The "prequel" to
Monsters Inc.
It was cute but definitely not as good as the original. I still heart Mike Wazowski and the message was "be yourself" no matter who tells you otherwise. Also excited to Despicable Me 2 at the end of the July. (Yes, I'm 27 years old but these movies are classics!).
Sunday was recovery day. All 16 people slept over and needless to say my parents don't have 16 beds so it was interesting sleeping arrangements. Everyone slowly made their way downstairs for breakfast then it was back in the pool. My Aunt and Grandma came over for the family portion of the weekend. All in all I would say my brother had a great time, which is all that matters. Can't believe he's 26! Soon I'll be 28 but doubt I'll have such a long weekend to celebrate #oldlady.
What did you do this weekend?