Packed house!
*Please note that ClosetRaid has been renamed ClosetDash!
On Sunday I attended
ClosetRaid's* Summer Swap and Sangrias Event
on Saturday. It was one of the hottest days so far this summer so everyone was happy to be inside with air conditioning, sangria and swapping.
Delicious foods
The two people who brought the most items won gift cards to
Housing Works
and
Laser Cosmetica
. Lucky ladies. The most items brought: 87!!
There was over 1,000 items brought to the event and whatever items weren't swapped were donated to Housing Works. It was a packed house... but looks like everyone walked away with some great goodies.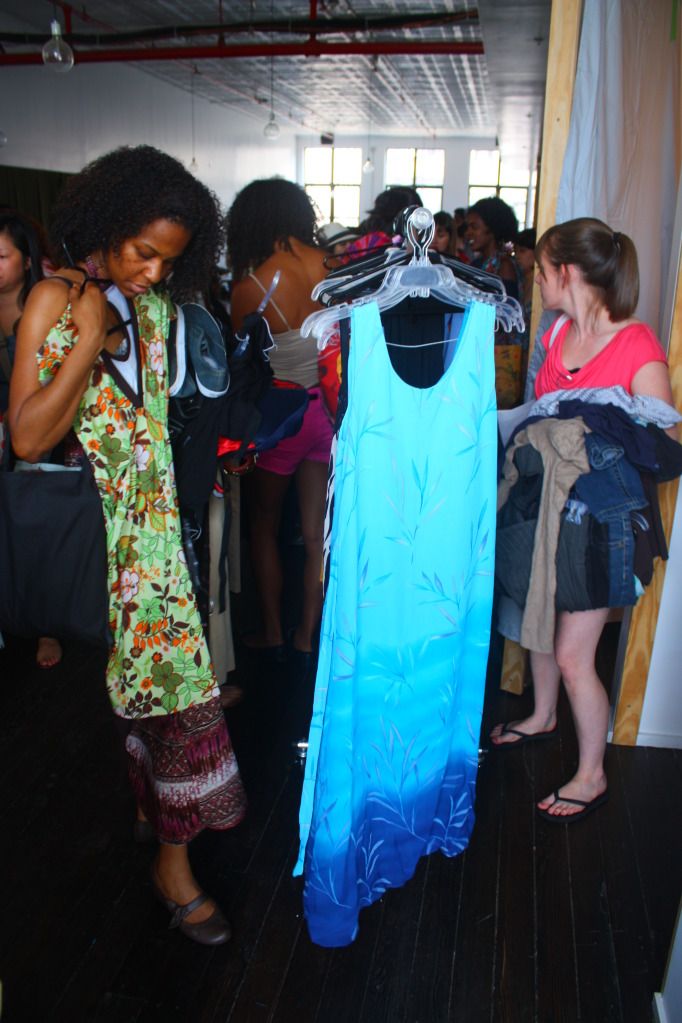 Checking out the goods
And now an awkward photo of me...
lol!
What did you do this weekend?