For those who follow me on Twitter... you already know what a huge Game of Thrones fan I am! If you're not into all the gory stuff... there are some beautiful hairstyles to admire. My favorite is Daenerys who is "Mother of Dragons." She can go from tough warrior to beautiful queen. She is known for her braids. I would like to one day attempt these!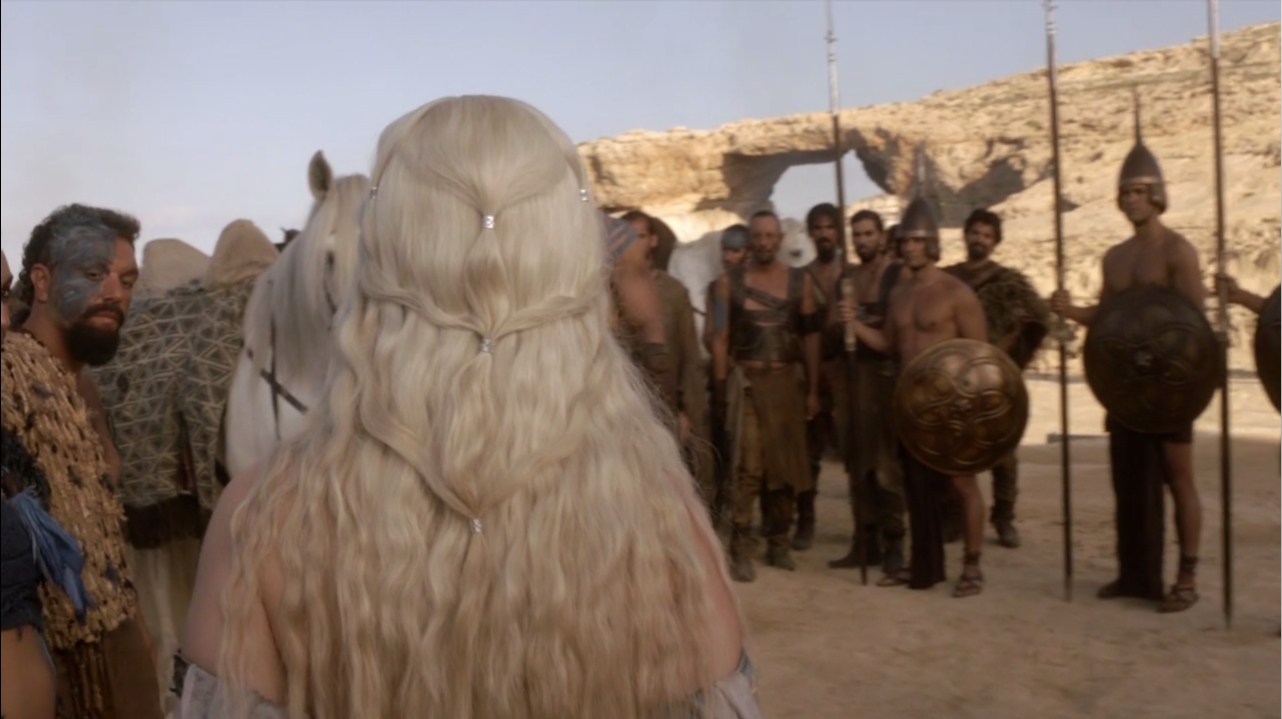 She's gorgeous!
DRAGONS!!
Then there is also a princess, Sansa, who wears more royalty hairstyles. I don't think I could attempt the intricate head piece braids, but I like the twist of the two hairs in the back.
Back view
Which hairstyle do you prefer?
P.S. So bummed it's the season finale tonight!!!
Image Source 1, Image Source 2, Image Source 3,
Image Source 4
,
Image Source 5
,
Image Source 6
,
Image Source 7
,
Image Source 8