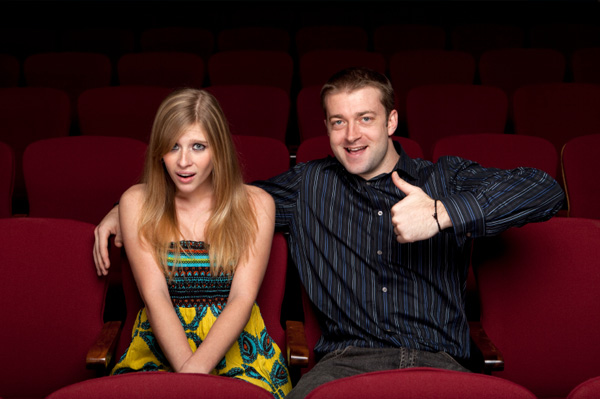 I
posted an outfit pic
about my first
How About We
date and many of you wanted to know how it went. Pretty sure you can tell by the title of this post... not well. Online dating has been quite the adventure but it's provided good material for blogging (lol!). I don't want you to think I mean "impress" as in fancy cars, fancy restaurants, flashing hundred dollar bills. That quite frankly would put me off. I'm not being all high and mighty thinking I'm the
ish
but I do think I'm a catch and deserve a certain amount of respect. First dates are always about giving a good first impression. You don't want to be misleading but you should put your best foot forward. Show that you're a great person to hang out with and can hold an adult conversation. A simple request.... or so I thought. Now some of the following points MAY seem obvious but these were no no's he committed. I figured sharing was caring and perhaps some other gentlemen can learn from his mistakes.
With that in mind, here are some ways NOT to impress me (and I'm sure many women) on a first date:
Don't make me make the plans! If a guy asks you on a date, I find it customary that he make the plans. I like a man who says "Be at __ at ___ time." Not 30 emails going back and forth figuring out what to do. Speaking of emails...
Don't ask for my number if you're not going to use it. Yes, everyone has email on their cell phones but it's not that hard to pick up the phone!
Show up late. Is this not a given? If you're running late, then do text or call the girl to let her know. Preferably with enough notice and not while she's around the corner.
Discuss how you get wasted all the time with your co-workers. I don't think this impresses any girl at any age but at nearly 30 years old - grow up!
Give me Mets trivia. I'm a Yankees fan first of all and secondly, try finding what common interests we have and expand on that. Not rattle off statistics for an hour.
Tell me how you want to eat at every Chick 'fil A on the East Coast. How about setting a better goal for yourself in life? And P.S. they're very anti-gay and I do not support their establishment so two strikes against you.
Not give me a compliment. HELLO! Isn't that the first rule? When first seeing the girl, give her a compliment! Thankfully I have all of you who told me how wonderful I looked *blushes*
Don't pet a junkies dog. I love dogs. I do NOT love dogs that probably have diseases so no I will not pet one, thank you very much.
Not offering me your coat while I'm obviously shivering like a chihuahua. Chivalry is apparently dead on the streets of Manhattan.
Don't end the night with "Yeah I have your number, email, Twitter..." I don't need to know all the forms of communication you can reach me at. It's creepy.
And that concludes my ranting. Pass this along to any guy who you think needs to learn some lessons in the world of dating - knowledge is power people!
What's the worst thing a guy (or girl) ever did on a first date with you?