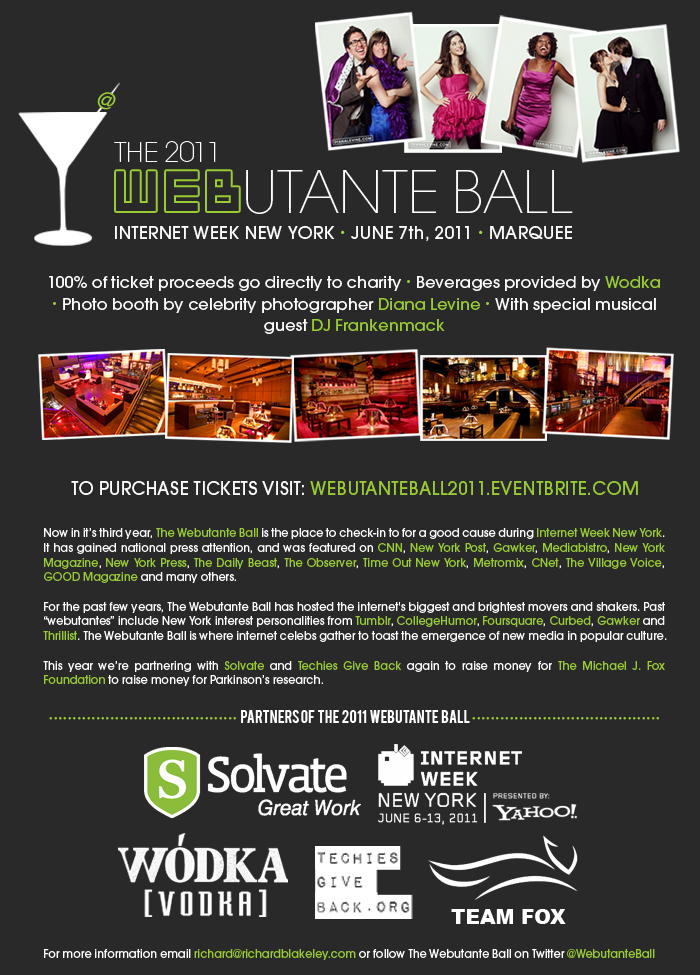 I attended the Techies Give Back
Webutante Ball
last night. It was my first ever. The tickets benefited the Michael J. Fox foundation. It was like the prom of internet people and I unfortunately felt under dressed. Here are the pics of me the camera guy took (he couldn't have gotten the whole outfit?!) that were posted in the Facebook album:
Walking the red carpet, they snapped 3 photos of you to make a moving video of all the guest arriving.
Here's the video
. I'm around 40 seconds in (it goes fast!).
What I wore: Target dress (which I adore, makes me feel like I have a tutu on), vintage earrings (I wore them to my friends birthday party), my H&M envelope clutch, my nude Unlimited heels (that my mom called slutty) and a nOir cocktail ring (which you can't see!).
It was an interesting event. I'm not a big drinker and it was sponsored by a vodka company so it wasn't my scene. I definitely need to bring a date if I go back!
Have you ever been to the Webutante Ball?