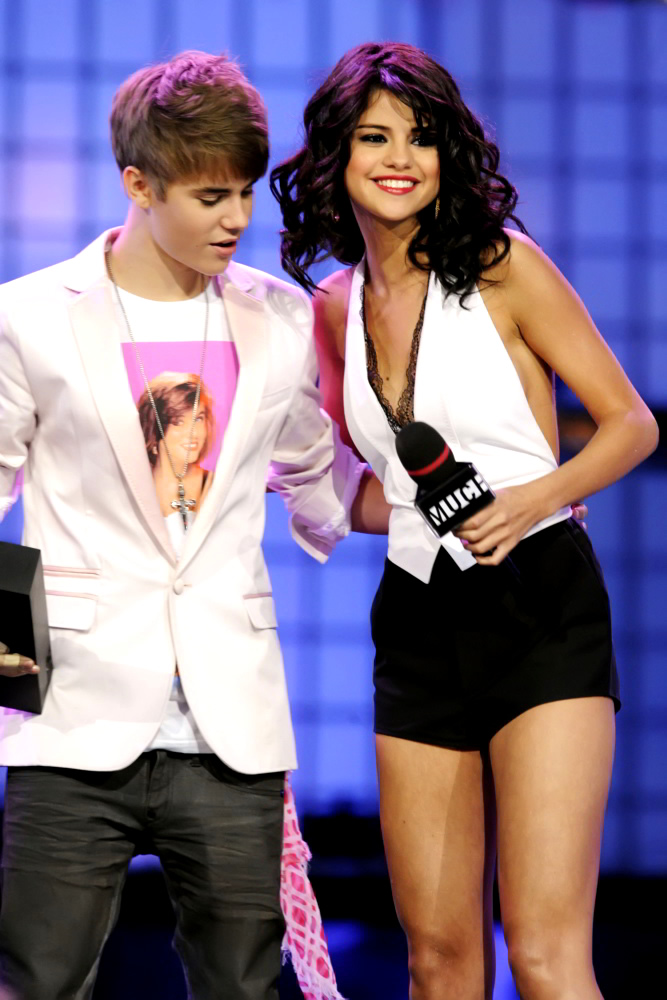 Bieber approves
Apparently the Canadians can party. Last night was the MuchMusic Awards on Fuse TV hosted by Selena Gomez. She hosted most of the show in these little hot pants. I'm definitely getting old because I didn't know most of the people... but Gaga was there!
Best Dressed: Selena Gomez.
She was the host and changed 4 times throughout the evening.
Lady Gaga is always fun to watch. Very much a 90's Sinbad homage.
No idea who Shay Mitchell is but she looks super cute.
Worst Dressed: Kat Graham.
No idea who she is but she looks like she's been admitted to the insane asylum.
Justin Bieber gets Worst Dressed because 1) he's wearing that awful white blazer again and 2) he probably has no idea who Kelly Kapowski is on his shirt.
I'm sorry but I disagree with most people on my Twitter feed who thought Nina Dobrev looked great. This dress is bad 80's prom with the metallic sheen to it.
Oh Avril, when will you learn?
Tasha Schumann is a fine example of when ugly clothes happen to beautiful people. WHAT IS THIS?! Maybe for a stage outfit for Rihanna or Beyonce but not as a red carpet.
Who are your picks for Best and Worst Dressed?
Images via Spinner, AceShowbiz