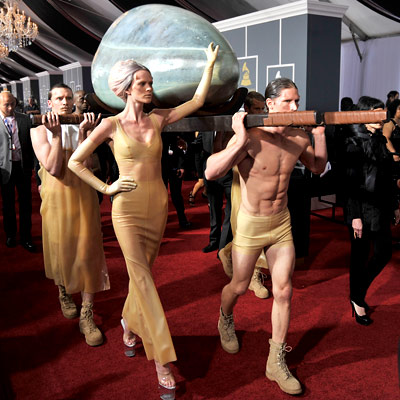 You can't talk about the Grammy's without talking about Gaga! She entered in a "womb" to then be hatched on stage during her "Born This Way" debut. I loved the performance. Yes it was toned down for Gaga, but I think she was focusing more on the message than an act. Now onto my picks for Best and Worst Dressed!
Best Dressed: Anna Nalick.
I actually really like this look!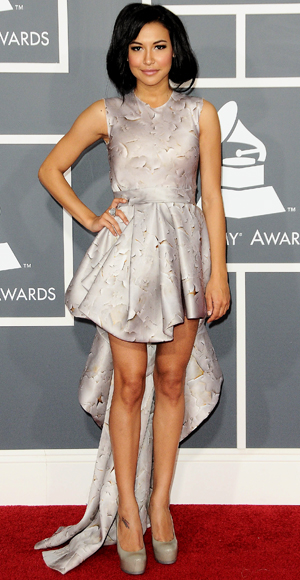 Naya Rivera (a.k.a Santana of "Glee") looked amazing in this silver dress.
Nicki Minaj is probably always going to end up on my "Best Dressed" because I love that she has a sense of humor about her style. This Givenchy leopard head to toe outfit is super fun!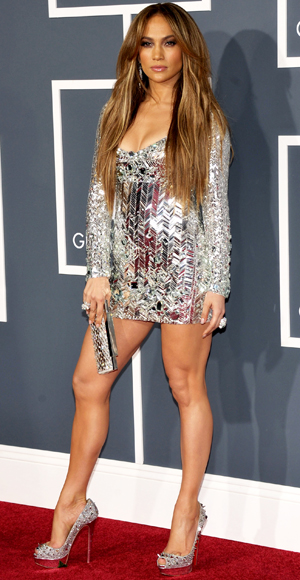 J. Lo looked fabulous in this Emilio Pucci mini sequin gown. Representing those Venus legs!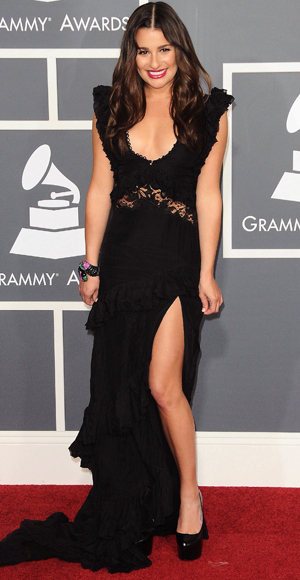 Lea Michele and Diana Agron both went for a gothic look. I think Lea pulled it off better in this Pucci (they had a great night!) dress but wasn't a fan of the part.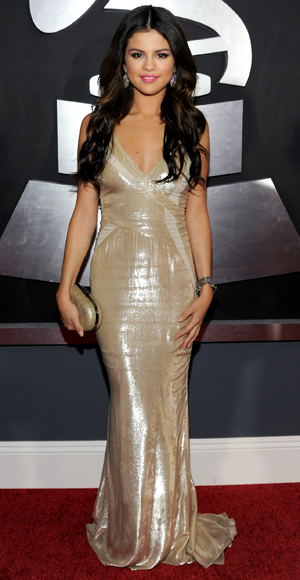 Selena Gomez looked gorgeous in this J. Mendel gold dress. She is maturing so beautifully.
Undecided: Rihanna.
This Jean Paul Gaultier dress is
very
revealing and reminds me of the dress she wore last time. She needs to stop wearing white dresses! I loved her Dior dress during her performance though.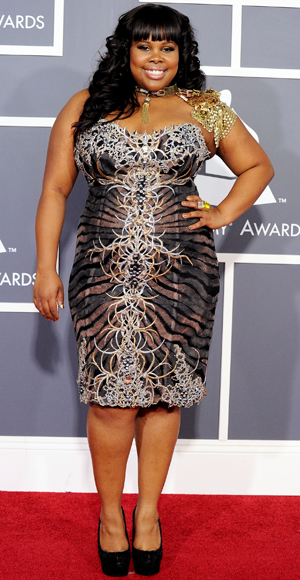 Worst Dressed: Amber Riley.
I feel like the plus-sized girls get short changed too frequently on the red carpet. This dress was not flattering to her figure.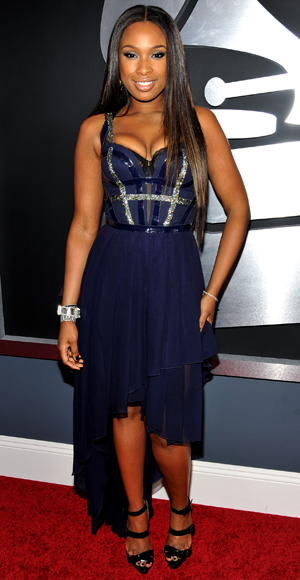 I would have liked Jennifer Hudson's Versace gown if it was full floor length. She didn't pull off the "mullet" dress as well as Naya.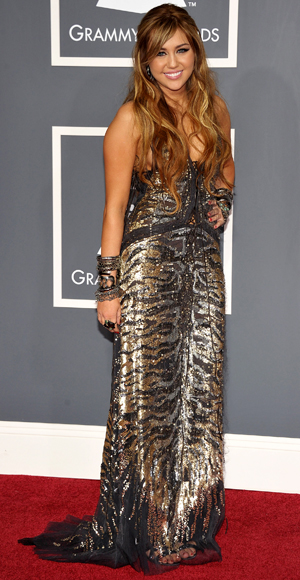 Oh Miley. When will you take a note from Selena Gomez? She was rocking major side boob in this Roberto Cavalli gown.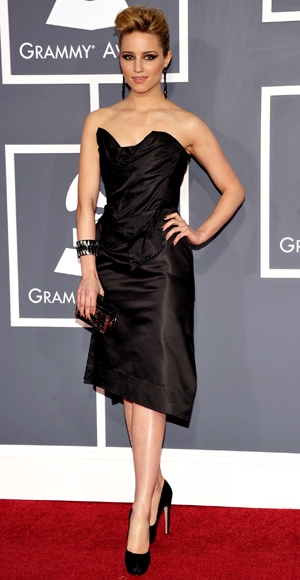 I think the look was too harsh on Diana Agron, but I give her some props for going out of her usual look in this Vivienne Westwood dress.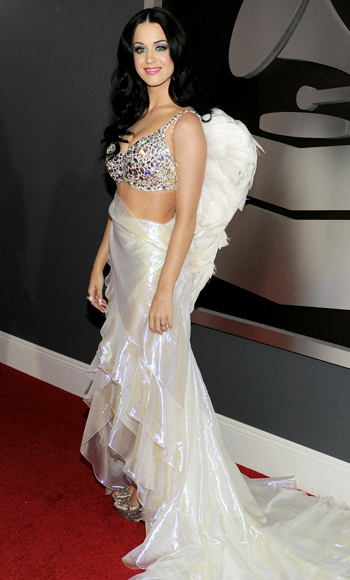 Why did Katy Perry add wings to her Armani gown? Felt like it was trying too hard.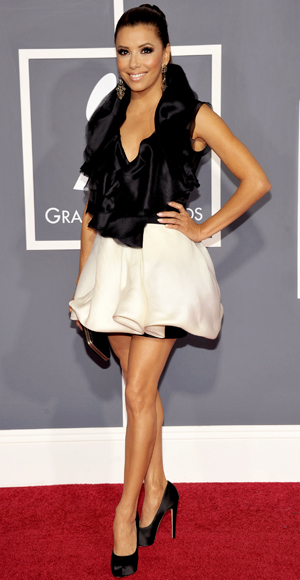 Speaking of trying too hard, Eva Longoria. She is beautiful, she doesn't always have to wear skimpy dresses! Love the hair though.
Pregnant Kate Hudson was there to support her boyfriend (of the band Muse). However, I didn't think this was flattering nor appropriate.
Who was your Best and Worst dressed of the night?
Images via InStyle, Embrace You, PopSugar